Commercial Envelope Printing (without inside tint or window)
For an Instant Quote or to place an order, please fill in the specifications below.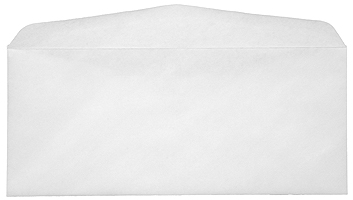 Commercial Envelopes are the most popular style of all. They are your most basic envelopes and come in a large variety of sizes as shown below. When it comes to Commercial Envelope Printing, we want to be your printer of choice.
Available in 1 color, 2 color and 4 color CMYK. We offer a large variety of other Commercial Envelopes. Please call 1-877-336-9666 or submit a Custom Quote to find out more about the other options.
We uniquely offer friendly, small-company service
with big-company capabilities!