Donating money to churches, schools, and various non-profits is an admirable trait and as we are now in the holiday season, people tend to donate more in the spirit of the holidays. When people make charitable donations to the organization of their choice, the type of envelope that is used is one detail that is especially important for the organizations receiving the donation. Many non-profit organizations and other institutions use remittance envelopes for fund raising and collecting donations, and churches have special envelopes for tithe offerings that are used by members. Custom printed donation/remittance envelopes are a great way to personalize the event or donation, and help the process to be easier and more organized.
Secure Custom Printed Remittance Envelopes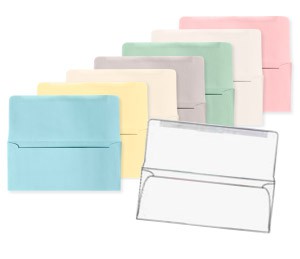 There are two main advantages to having custom printed remittance envelopes; personalization and security. A custom printed message or design on your donation envelope connects the envelopes directly to your organization or event. A memorable message will resonate with your donors and create a connection with them to help put them in the spirit to give.
Security is another important issue with remittance envelopes since donors trust these envelopes to hold their cash, checks, and even personal information. While unlikely in most cases, some may be tempted to tamper with donation envelopes to steal the cash or check as well as the personal information of the donor. With custom printed remittance envelopes, you can choose a design where the important information is on the inside of the envelope and not able to be read unless the envelope is opened up by the intended end user that is collecting the donation.
Custom Tithe and Church Offering Envelopes
People give tithe offerings to their church throughout the year but churches usually have bigger crowds and receive more donations over the holiday season. Like remittance envelopes for charities and non-profits, church envelopes can benefit from custom messages and designs. Members of a church or parish feel a sense of community with their church and a custom printed message on church offering envelopes can appeal to that sense of community.
Church Offering Envelopes and Remittance Envelopes from Printing You Can Trust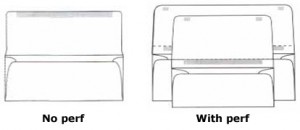 Printing You Can Trust offers remittance and tithe offering envelopes that allow you to provide your donors with a custom design or message. Our donation envelopes are available with perforated or non-perforated oversized flaps which allow you to have a significant amount of copy for your message, and also offer security. You can choose from several different paper colors, and pick just about any ink color you want. All you have to do is send us a design of your choice. Tithe envelopes are one of our specialties and they are available in two different styles, with several different paper colors to choose from, and you can choose just about any ink color you wish. We can create these envelopes with the name of your church and any customized message that you want to convey to your members.
There is a practical need for donation envelopes and church envelopes throughout the year but more people are likely to donate during the holiday season. Contact Printing You Can Trust to get custom donation or church envelopes this holiday season.