Remittance / Donation Envelope Printing
For an Instant Quote or to place an order, please fill in the specifications below.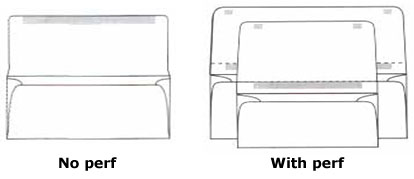 These special envelopes are used for fundraising, money collection, church offering and charity donations. The pocket can hold cash or a check. When printed, it can double as an order form.
All Remittance / Donation Envelopes print on both sides.
Available in 1 color, 2 color and 4 color CMYK. We offer a large variety of other Remittance / Donation Envelopes. Please call 1-877-336-9666 or submit a Custom Quote to find out more about the other options.
We uniquely offer friendly, small-company service
with big-company capabilities!