PrintingYouCanTrust.com offers: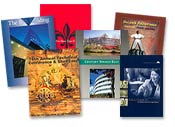 Online quote requests for your brochures
High Quality, Full Color, Offset Printing
Long or short runs
Fast and efficient online ordering
8 Standard sizes (plus unlimited custom sizes)
10 folding options (tri-fold, half fold and more)
6 Standard paper options (including glossy, dull, offset and recycled)
The ability to request a CUSTOM option for paper, size, fold or ink!
Whether you're a small individual business or large corporate business, our services are geared to offer you the best online price and options:
Professional, High Quality, Full Color Printing
Affordable, Low Cost, Custom Printing
Knowledgeable and friendly customer service
We uniquely offer friendly, small-company service with big-company capabilities!
GUARANTEE: We are so committed to your complete satisfaction that we guarantee your print job! If you have any questions prior to ordering, feel free to contact our helpful staff directly. They can help make sure your job gets done right!
Every brochure we print is custom. You provide us with a digital file of your design and we'll provide you with a brochure printed on a high quality offset printing press.
Select a print quantity from as few as 1000 to as many as 25,000 pieces. For larger quantities, we can also help you. All you need to do is submit a custom quote.
Whether you're announcing a local event or launching a national campaign, we've got you covered. We print brochures for just about every imaginable type of business. Some of the more popular types of brochures we print are for the following industries: Spa, Hotels, Sales, Welcome, Educational, Travel, Holiday, Home and Advertising.
Get a CUSTOM QUOTE to meet your unique needs.
Customer Testimonials
"Received the brochures and they are GREAT!!! Print quality, paper quality, etc. are all perfect! Just wanted to say Thank You so much and glad I found you on the net! Looking forward to doing another order with you next year."
L.R.
"I received my brochures this week and just had to let you know how incredibly happy I am with the product. It is better than I could have imaged it to be. The quality, the colors, the craftsmanship was excellent. You have a customer for life."
Best regards,
C.W.

"Just wanted to take a minute and let you know how big a difference it made cleaning up the masthead on the newsletter. I really didn't see how bad it was until we got the fixed copy! The picture that you cleaned up was SOOOO much better and well worth every penny! Thanks for going out of your way again to help make the publication professional. It is rare today to find a company who does the quality of work that you do who still cares enough to point out the little things that will make the job look better!!"
T.M.
"We received our printed materials yesterday and couldn't have been more pleased. They looked exactly as we had planned. You give us no surprises! We're glad we found you. You have the right mix of quality, service, and price – in short, value. Everything you've done so far has come out just as we expected. We could never want for more than that."
J & S