Custom Online Printing with Free Instant Quotes
At PrintingYouCanTrust.com, our name is our promise. Behind every order is a team of professionals – people dedicated to meeting your expectations. Our Chicago printing company offers online printing of: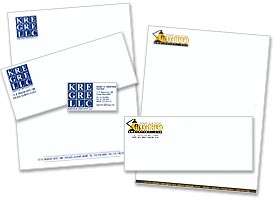 Choose PrintingYouCanTrust.com for:
instant online pricing
quality printing in one, two or four colors
low prices
a wide range of capabilities
easy, online ordering
quick turnaround times
friendly customer service
commercial printing
Online Printing Services From Most Digital files!
PrintingYouCanTrust accepts and prints from many digital files including EPS, TIFF, JPEGs, and PDFs. We'll send you an electronic confirmation upon receipt of your order. Simply follow the instructions you are given when placing your order. You can also send us your files on a CD-Rom, floppy disk, Zip disc or Jaz disc if you are not sending the files electronically.
What Companies Guarantee your Online Printing!
PrintingYouCanTrust.com is an online printing company from Chicago committed to delivering quality printing in accordance with Industry Standards. Therefore, we guarantee that if your job has defects in workmanship or materials within our control or if we fail to follow your written instructions, we will reprint the job at our expense upon receipt of returned merchandise.
We're the eyes that review your files to avoid problems before they happen. We're the hands that prepare your printing proof with the greatest attention to accuracy. And we're the hearts who print and finish your job keeping your needs for quality and timely delivery in the forefront. You get the efficiency and competitive pricing of online ordering with the quality and commitment of people who care with the online printing company, PrintingYouCanTrust.com.
What do our Clients have to say about our Commerical Printing Company and Services?
"I think the service, personal attention and a wide range of options are the biggest things about them. I've known Aaron for 20 years and he's got a lot of knowledge. In that time, he has come through for me when I have had problems and he's helped me out of a lot of tight spots. I just appreciate the relationship. I've been really happy with everything overall."
Susan Van Kollenburg, The Higher Learning Commission, North Central Association of Colleges & Schools
"I was skeptical about ordering printing from an online company. I'm happy to say you have made a believer out of me! My brochures were delivered on time and the quality was fantastic. All of this and a really great price, too. You can count on me for future orders!"
Q. Witt, Proactive Computing Solutions, Inc.
"Although most of our jobs don't require critical color, it's nice to know that you have the high-quality capabilities for the occasions where we need it. In the past, we had to use several different printers because our needs vary so much. It's a relief to be able to work with one source for all our printing needs."
Robert Woolf, Aaba Jewelry
For high-quality online printing services
at great prices from a company you can trust!
Visit PrintingYouCanTrust.com and discover a company with an easy and professional way to print online. Located in Chicago, Illinois.