Recycled Envelope Printing
For an Instant Quote or to place an order, please fill in the specifications below.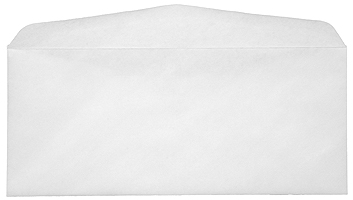 Recycled Envelope Printing is something we're proud to offer. Using recycled paper envelopes will help benefit our planet by cutting waste, saving energy, reducing pollution and protecting natural resources.
We offer instant online pricing and ordering for the items below. However, we also print recycled paper envelopes in other sizes and colors such as recycled window envelopes, recycled square envelopes, recycled brown envelopes and recycled coin envelopes just to name a few. Simply call or submit a Custom Quote to find out what's available.
When it comes to printing Recycled Envelopes, we want to be your printer of choice.
Available in 1 color, 2 color and 4 color CMYK. We offer a large variety of other Recycled Envelopes. Please call 1-877-336-9666 or submit a Custom Quote to find out more about the other options.
We uniquely offer friendly, small-company service with big-company capabilities!
For repeat orders you have 2 options:
You can simply call us at 877-336-9666.
Place the order online below.
For more paper stock and size options, larger quantities, or additional ink color options, call us at 877-336-9666 or submit a custom quote.